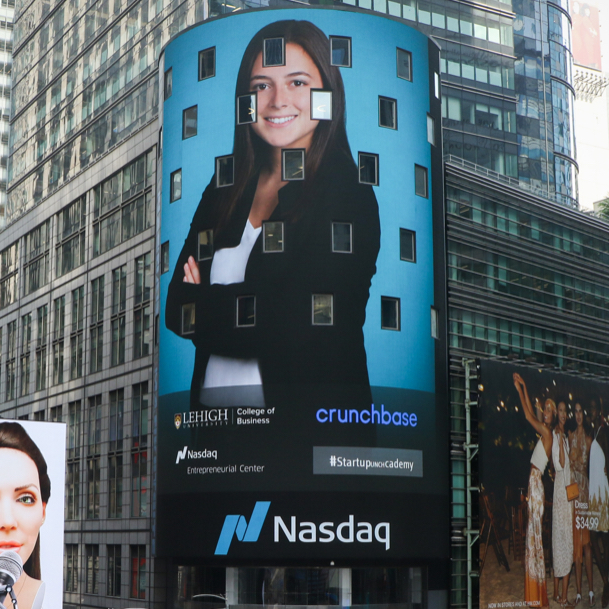 Startup Academy is a summer internship program that places top talent students in early-to-mid-stage startups in Silicon Valley. Students work alongside founders and entrepreneurial leaders on business critical milestones key to company growth. The application of lessons learned in the classroom to real-world business problems expose students to the entrepreneurial process and the culture of Silicon Valley.
The internship is framed by a credit-bearing class that meets bi-weekly at the Lehigh @ Nasdaq Center,  The class enables students to contextualize and compare their experiences, and to learn from their peers, instructors, and guest speakers. Students receive additional support from mentors in their professional area of interest.
Startup Academy bridges the academic with the professional, unlocking unique value for both students and entrepreneurs. Students are exposed to the operations of startups in their early stages, learning about all aspects of the business in a high velocity environment. This applied experience is not something that can be taught in the classroom.
In partnership with Lehigh Business, we are excited to announce the Startup Academy Summer 2022 program! For the fourth year, students have the opportunity to work and learn through an entrepreneurial internship experience with San Francisco startups. Applications have closed for Summer 2022, but please consider this program for Summer 2023!
Program Dates: May 24 - July 30, 2022
Lehigh Business student (including CSB & IBE students)
Rising junior or senior
Previous relevant work, internship, or project experience
Comfortable with ambiguity and enjoy working through challenges in dynamic, fast-paced environments
Passionate about making an impact and willing to roll up your sleeves to help entrepreneurs build their early-stage companies
Self-motivated, curious, critical-thinker, and problem-solver, who is interested in developing an entrepreneurial mindset and skills.
Program Format Host companies are startups based in the San Francisco entrepreneurial ecosystem. Most startups operate with a remote team and find that this flexibility allows them to increase productivity and reduce costs. Interns will have the opportunity to experience this future of work firsthand. In 2021, it is our goal to return to an in-person, immersive experience where interns live together as a cohort in San Francisco. However, current health and safety policies will guide the exact format and delivery of the program. We will update program participants as specific program format details are confirmed.